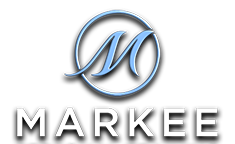 Personal Training
A Division of Markee Personal Training, Inc.
Training-Tips-For-Parkinson's-Disease
Training- tips- for- Parkinson's- Disease. Parkinson's Disease is often referred to as the dragon. It is a progressive brain disease that there is no cure for. At Markee Personal Training, we give training tips for Parkinson's Disease and develop exercise training programs for individuals with Parkinson's Disease. Our goal is to arrest the Parkinson's Disease symptoms and keep the client as independent as possible.
Face exercises are among the many unique and untraditional exercises given to our Parkinson's Disease clients. Clown faces keep the expressions alive in our clients here at Markee Personal Training in Sacramento. The Parkinson's disease medications can cause side effects. One of the side effects of Parkinson's Disease can be what is referred to as stone face. Lack of expression or ability to articulate a smile, a sad face, a mad face or a surprised face. Practicing the clown faces teaches the Parkinson's client to retain the facial expressions and to keep the facial muscles active. In Sacramento, our private personal training studio provides a safe environment for the Parkinson's Disease client to work individually with their trainer one on one. Markee Personal training sessions are fun and stimulating for the client who is plagued with the dragon known as Parkinson's Disease.
Markee Personal Training is the only facility of its kind. Unique and privately tucked away at 1715 Professional Dr., Sacramento California 95825. Markee Personal Training is conveniently located off of I80 freeway making it very easy to access. Parkinson's Disease also impacts family members and caretakers of the person who is afflicted with Parkinson's Disease. Markee Personal Training invites the spouse, partner or caretaker to join in and learn the many unique exercises side by side with the Parkinson's client. This approach helps reinforce the commitment to the Parkinson's Disease exercises and helps the Parkinson's Disease client retain and practice each facial exercise on a daily basis. Parkinson's Disease exercises should be practiced each and everyday for best results.