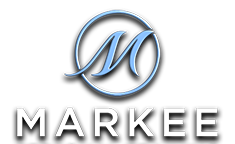 Personal Training
A Division of Markee Personal Training, Inc.
Training Tips for Multiple Sclerosis-MS - Markee Personal Training
The American Counsil on Sports Medicine (ACSM) states:
Exercise prescription for individuals with MS should focus on maintenance and when possible, on improvement of joint flexibility, muscular strength, balance and cardiovascular endurance.
Markee Personal Training expertly guides individuals with MS through custom tailored programs addressing but not limited to the above stated exercise prescription. Fatigue can reduce exercise tolerance, therefore, we take into consideration the individuals unique fitness level and current success in motion. Impaired balance may affect the choices of exercise we prescribe to individuals with MS. Sensory loss and muscle paresis can also have an impact on fitness training for these individuals. The environment is a key component for a successful MS training program. Heat intolerance is one of the factors individuals with MS must take into consideration. This may affect intensity and or duration of exercises Markee Personal Training prescribes.
Each individual is evaluated and consulted with to create the most beneficial exercise program. Taking into consideration their lifestyle, their work environment and the things that they are passionate about. Keeping the individual as functional and independent as possible for as long as possible. Our goal at Markee Personal Training is to serve the individual in obtaining and maintaining their goals, their hopes and their dreams. We help each person with their unique circumstance, which means, no two programs are a like.