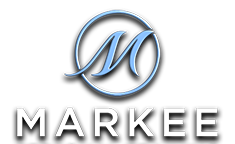 Personal Training
A Division of Markee Personal Training, Inc.
Markee Personal Training testimonials - client feedback.
"My girlfriend and I wanted to find a fun way to be active together in spite of our different abilities. Couples training with Pam at Markee Personal Training turned out to be the perfect choice. Pam prepared and tailored each of our weekly sessions to work with us both simultaneously, while also focusing on our individual goals. We loved her holistic approach to training. It covered all aspects of fitness, from cardio, to core and muscular strength, to balance and flexibility, and diet and nutrition. We learned life-long skills that we can take away from the experience. As a competitive cyclist, Pam's experience as a triathlete was particularly invaluable in helping me develop more power on the bike. Her vast knowledge and expertise are evident from the second she begins working with you. I'd recommend Markee Personal Training to anyone–from someone just getting started with a program, to the elite athlete. Thanks Pam!"
Dave Wieland
"When I first joined Markee Personal Training in June 2013 my weight loss was at a slow kick off on my own, but there were questions I had that needed answering. After I joined I chose Lanell Martinez as my personal trainer. As soon as I met her not only did she answer my questions but along our 5 month journey she educated me in fitness terminology, nutrition and exercises I had no idea existed! When I started my body fat percentage was in the obese category, and ending it is now within the physically fit percentage. My journey will not stop and Lanell has definitely paved the way for a never ending goal of changing my lifestyle for the better."
Sara Wong
"Going to Markee Personal Training is the best thing I ever did for myself! I love working out one on one and getting personal attention. My trainer Lanell is awesome. She's taught me so much. She is warm and friendly, and made me comfortable right from the start. She guided me step by step from couch potato to 43 lbs. lighter and a ton healthier and happier. She designed a program for me based on my objectives and re-adjusts it all the time as my needs change. My workouts are always challenging, ever changing and there's always something new to learn. I'm doing things now that I never dreamed I could do. I achieved way more than expected. She has been so supportive, encouraging and motivating. I know I could not have achieved this anywhere else. This was exactly what I needed and I am so happy I did it!"
Tana
"When I started training with Pam I was over weight and out of shape. Since working with Pam I have lost a significant amount of weight. I am healthier, stronger and I have more energy. I am going to do my first 10k run with my son this October. Thanks Pam!"
Dave
"At age 45, I made a decision to be in better physical shape by the time I turned 50. I knew I didn't get this unhealthy overnight and I was ready to take that first step on my journey to a healthier me physically and emotionally but how? The kindest thing I have ever done for myself was to contact a qualified personal trainer Pam Markee.
Pam customized proper exercise techniques for me, my age and abilities. She taught me the terminology they use today in physical fitness training centers, she also helped me with proper nutrition. She pushed me when I needed to be pushed and praised me when I reached my goals. I've heard that you should always take a friend to exercise with you to help you reach your goals and I agree. But make sure that friend is qualified like Pam Markee."
Thanks Pam!
Kim Hellwig
April 2011: 31 year old, mom of 2 toddlers, 136.7lbs, 30.5% body fat, size 29 jeans (squeezed in and muffin top), couch potato, no energy, low self-esteem, not able to run a mile without passing out.
September 2011: 31½ year old, mom of 2 toddlers, 126lbs, 26% body fat, a total of 28.5 inches lost all around my body, size 26 jeans, just completed my first 26 miles duathlon (run-bike-run), training for my first half marathon and triathlete in the making. In 20 sessions with Pam Markee I accomplished more than I had hoped for!
"THANK YOU Pam for being an inspiration, for designing a program just for me, for teaching me proper nutrition, for always making the workouts interesting and instructing, for being patient, encouraging and easy to talk to, for pushing me when I needed to, for helping me accomplish my goals and making me want to always push harder and become stronger!
If you are looking for a Personal Trainer, this is it! Look no further! Pam rocks!"
Sabrina McLean
"My name is Rick. I am 63 years old. I started training with Pam to relieve pain in my joints and lower back and to lose some weight. I wanted to gain muscle and tone as well. Since I started training with Pam, everything that I have set out to do, I have accomplished. I would recommend Pam to anyone who wants to meet his or her training goals. Pam is fantastic!"
Rick Arrouzet
"In Pam's 12 week program I was able to lose body fat, gain muscle and shrink 16 inches! She is a real life nutritional coach and personal trainer."
Tiffany A.
"Results were incredible and every goal that I set for myself was achieved in the six months that I worked with Pam. Although thin, I was "clinically obese" since my body fat percentage was above 30%. Pam's knowledge is comprehensive. She obtained my medical history, performed initial tests and then customized a plan just for me; not only an exercise plan, but one that included nutritional information, doing homework and writing down goals. After 10-session increments, she would re-measure and it was amazing to see the tangible results! I feel great and look forward to achieving more goals! Thanks again!"
Kim K.
"I have been training with the trainers at Markee Personal Training for several years. At age 65 I am strong, flexible and feeling great. The combination of a personal coach with fitness and nutrition knowledge and a good variety of exercise equipment in the studio make my sessions interesting, challenging and fun. Pam and Lanell are committed to their clients reaching their goals and are upbeat, supportive and fantastic role models."
Karen H. Sacramento
"I was tired of feeling tired. I was also tired of being out of shape, achy and in pain. One day I decided to stop talking about it and actually do something about it. However, I just didn't know where to start. Then I found Pam Markee and the rest is history! Pam tailored my training sessions for my goals – not someone else's. And, for the first time in my life, I actually enjoyed exercising! The results are amazing. Thank you, Pam!"
Linda V.
"I just finished with thirty-two one-hour sessions of personal training with Lanell Martinez at Markee Personal Training. Lanell met and exceeded the expectations I had at the beginning. We discussed my needs and concerns, as well as what I hoped to achieve. She seemed to understand everything that would fit my issues, which mostly related to symptoms I faced with a progressing case of Parkinson's Disease. Every week (I usually had three sessions per week unless I was out of town) Lanell would introduce me to something a little different in my routine, whether it pertained to stretching, strengthening, or balance, my primary areas of focus. In the end I have been left with many different exercises that all seem to help and that give me enough variety to avoid becoming complacent or bored by the same routines. Now it is up to me to continue on my own, which I will be able to do, because of the confidence she instilled in me. Thanks Lanell and Markee Personal Training."
James Morris
"As a sixty-something female, I realized that I was losing some of my physical capabilities. Specifically, my balance was poor. Upon recommendations by friends, I sought out Lanell Martinez at Markee Personnel Training. It was a wonderful decision. Lanell is a knowledgeable professional who not only aided me in regaining my balance but also gave me the tools to improve physically, nutritionally, and to keep advancing on my own. I am now more fit and trimmer than I have been in 20 years. I still have a ways to go to achieve my weight goal, but now I know how to make that happen. Thank You, Lanell and Markee Personnel Training."
Betty Vernon